Why Choose Us?
We're not brokers, so no obligations or long-term commitments, and we never take a percentage of your sale. Let us reduce your stress and simplify your life!
Do Only What You Need
We can do anything from valuate your practice to find a buyer; from drawing up your contract to helping transition to a new owner. Most clients have us do it all, from start to finish.
Fair & Simple Pricing
If you'd like us to do any of the work for you, simply reach out to us. The first call is free, and future assistance is hourly or a flat fee per project. You pay only for results tailored to your needs.
Who's In Charge Here?
Hi, I'm Jason
chief change agent at sellingapractice.com
My mission is to help my fellow medical practitioners buy or sell their practices without getting screwed by brokers or anyone else. I want you to get all the information you need to make sound decisions so that you can have the time and freedom to focus on more important things. Sounds corny, but there you have it.
My mission is accomplished through the abundance of information on this website and you-specific, one-on-one advice. This site and its resources can help you cut the crap, simplify all parts of the process, and get right to what matters to you.
---
After three decades of success running a Chinese medicine practice in the San Francisco Bay Area, I was ready to try something different. My wife Selena, a corporate attorney, was also ready to move on from mergers & acquisitions, 90-hour weeks, computer screens and nasty commutes. We both wanted more time together, the freedom to explore other interests, as well as other countries.

A chance experience in southern Spain gave us the inspiration we needed. We returned home, sold everything in six weeks (including my practice), and now live in a gorgeous white hill town in Andalucia. We spend our spare time learning Spanish, eating tapas, traveling, and pursuing whatever sparks our curiosity.

In the time since I sold my practice, word got around that there was a guy married to an attorney who used to work at an accounting firm (also me) who did a lot of research and found a way to both buy his practice and successfully sell it years later. I started answering calls and emails, and over time, I had accidentally started a new business helping my colleagues do what I did. So now here I sit, looking out at a green canyon full of birdsong while I write this "About" page.
I love connecting with fellow medical people, and I am passionate about helping my colleagues cut through the b.s. of buying and selling a medical practice. As a practitioner who has both bought and sold my own practices, I've been through the highs and lows, have made mistakes and experienced success, and have learned quite a bit. My goal is to pass my hard-won lessons on to others.

I also do what I do because it allows me to live life on my own terms. I can consult from anywhere with an internet connection, and I get joy out of knowing that each deal that closes helps another practitioner realize their own dreams.
I put together the resources on this website and started this business because I was tired of hearing stories about acupuncturists, dentists, MDs, chiropractors and other allied practitioners being ripped off, underserved, and overcharged by brokers and others who cared more about a sale than a relationship.

I truly love interacting with my clients, helping people reach their goals, and I promise to deliver as much value as I am able. Everything I do here is designed to give you the results you're after as fast and efficiently as possible, with as little confusion and overwhelm as possible. My success comes only as a direct result of your success. I firmly believe that money is a byproduct of good service and promises met, and that is my promise to you.
Check out a couple of videos of Jason talking about how to sell a medical practice:
Interview with medical business coach Jason Stein:
---
Interview Lisa Hanfileti of Acupuncture Business Academy (from Jason's home in Andalucia!):
Here are a few signposts if you want to skip around.
7:45: How Jason ended up doing this.
10:00: What happens after you "make it" as a practitioner?
15:30: The steps in selling
27:00: Transitioning the buyer into the practice
29:15: Legalities of "selling" your patients
33:45: Legalities of transferring an email list
38:00: Tips for buyers
43:00: Dealing with leases
---
Podcast: Transition and Value -- Considerations in Buying and Selling a Practice • Jason Luban in Conversation with Michael Max
---
How We Differ from Brokers
We're quite different. Basically, we charge by the hour for results rather than taking a piece of your gross sale. We also differ from brokers in a bunch of other ways. See the chart below and the tabs above to learn more.
Brokers - The Old One-Size-Fits-All Model
Our Way

- Specific To Your Needs
One simple way to understand the difference between the way we help buyers and sellers and the way a broker works is to analyze the potential cost difference between a clinic selling for, say, $100k. Let's say you use a broker who asks for a relatively low retainer of $1,000 and a bargain-basement fee of 10% of your final gross sales price, payable upon signing a sales agreement with a buyer.

Let's also assume that you have a successful sale at $100,000. The broker may have put up to 15 total hours into your deal (putting your practice in the template listing on their website; using a sales agreement template for the contract; and talking you through some speed bumps).

In the end, the retainer is wrapped into the final fee you pay the broker. They get $10,000 (10% of your gross sale price) for 15 hours of work. That works out to roughly $666 per hour for them. Given that many brokers take much more than 10% (sometimes up to 30%), and many practices sell for much more than $100k, the hourly breakdown could go much higher.
Contrasting that same deal with the way we work:

If we're doing the whole deal, start-to-finish, from organizing a practice for sale to finding a buyer; from creating the sales contract to helping in the transition out of the practice, the average total cost in our experience comes to about $3,000. So in the example above, using us, you'd pay 70% less and get more of our time and energy as well.

A lot more bang for a lot fewer bucks.

Keep in mind that those numbers assume you're having us do a deal from start to finish. Many of our transactions involve having us do only a small portion of a deal, such as helping find a buyer, or create a sales contract. Note that a broker will only get involved if they get to participate in the entirety of the sales process.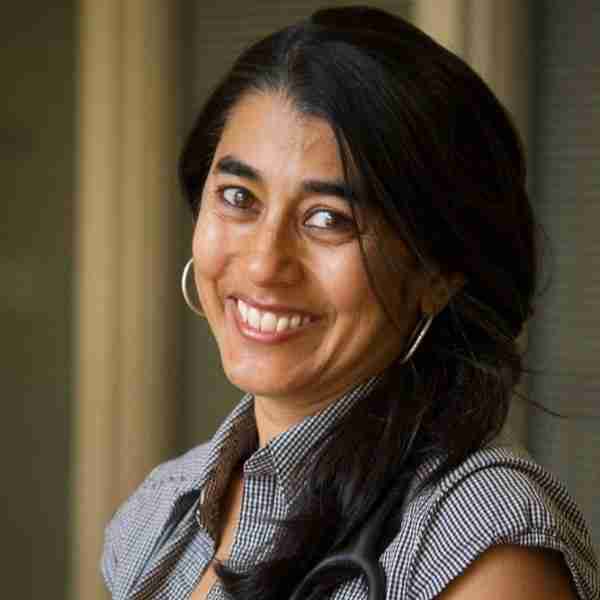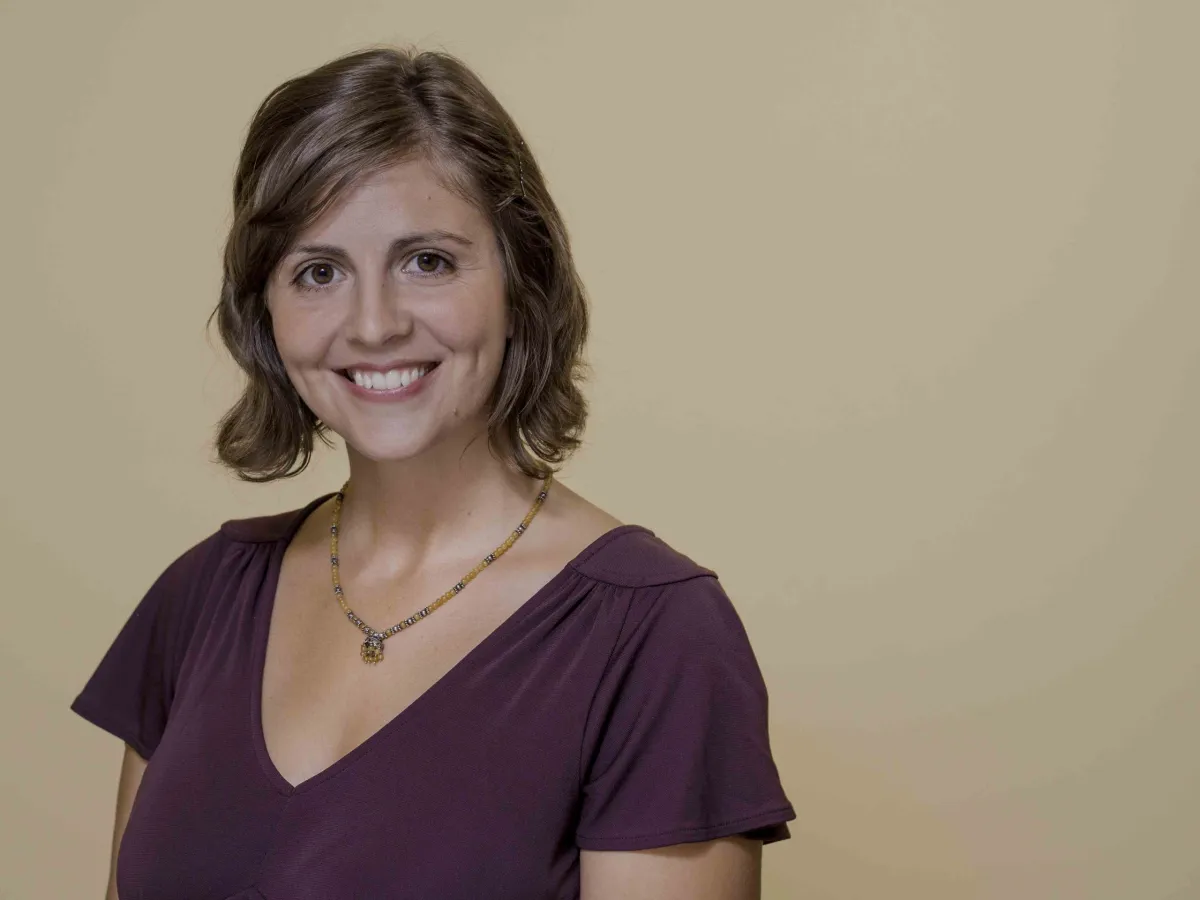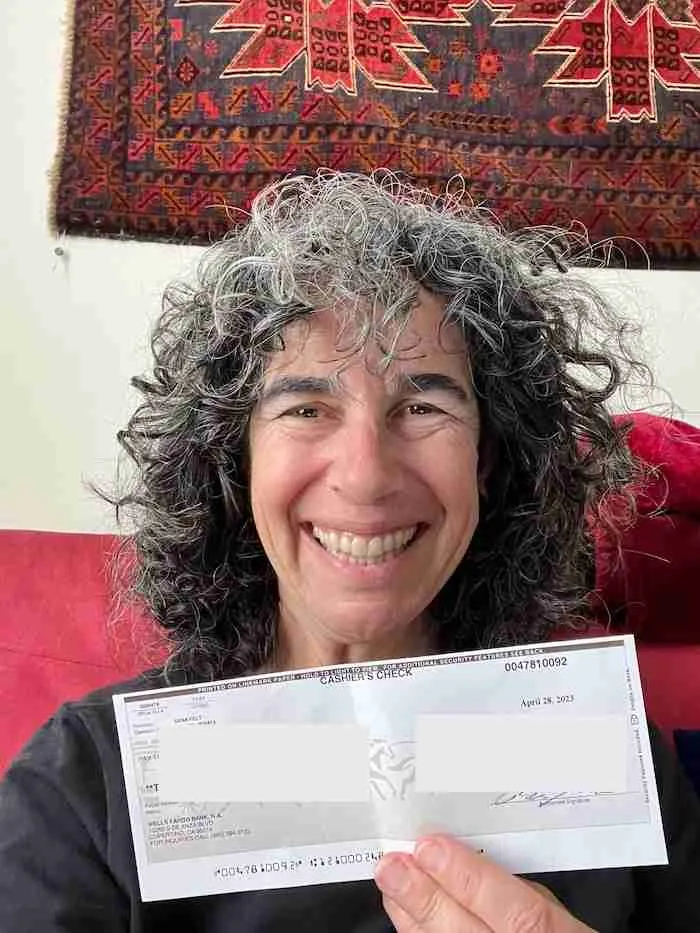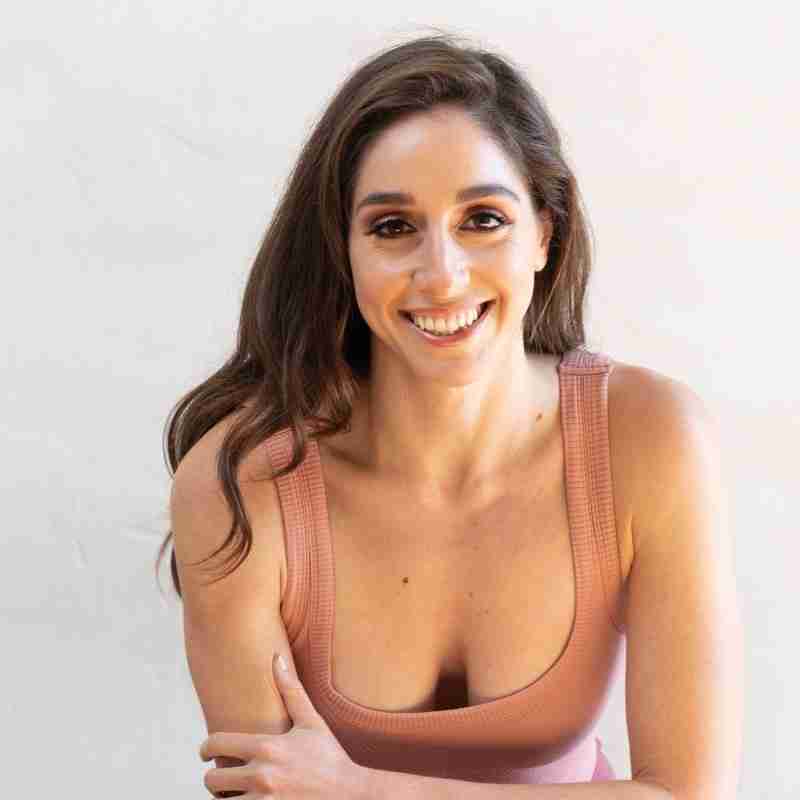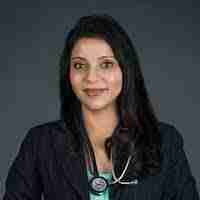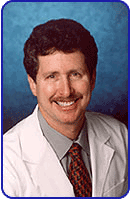 Absolutely not! I (Jason) started the business and call myself the "Chief Change Agent", but we employ a small cadre of attorneys, accountants, marketing people, and other resourceful humans in order to get the job done. Most of our employees are paid on a by-project basis, and are used as appropriate. (Not everyone we work with needs a lawyer, and not everyone needs an accountant.)
Whether you're looking to figure out buying or selling a medical practice, you've come to the right place. To get started, we recommend you check out our Getting Started page and go from there.

If you still have further questions, definitely reach out to us via one of the contact options below.
Aside from the free information we have here on this site for DIY'ers, we provide custom coaching and mentoring services, as well as the ability to do it all for you if you wish. Do what, you ask? Aside from helping with your specific concerns, we specialize in the following:
Practice Valuation

: The true value of a practice isn't a simple formula; rather, it's what a buyer is willing to pay. We know about practice valuation and how to set the right price. Tell us more about your practice and we'll be happy to help you set the right price. Buying a practice? We'd love to assist in figuring out a fair purchase price.

Finding a Buyer

: Simply listing your practice for sale on a website doesn't get you a buyer. We use unique methods to find that needle in the haystack, the perfect person to take over. Reach out to us to find out more.

Drawing Up Contracts

: Your purchase contract needs to reflect the uniqueness of your practice. It's a straightforward process when done right. Let us help you create a contract that's right for you.

Sealing the Deal

: Transitioning a buyer into a practice is a delicate process for you, your patients, and employees. We know proven strategies that work to reduce attrition and ensure a smooth hand-off.
Contact us now via one of the methods below if you're ready to talk about any of the subjects above, or have other questions about buying or selling or preparing a practice for sale. We're here to help, and that first call is free.
Absolutely! That's what we're all about. We want you to offer you all the support you need to buy or sell your medical practice. If you prefer to do it all yourself, you can find most of the tools to get started here on our website. However, our most successful clients are those who reach out and ask us to mentor or coach them, and/or actually do some of the work for them.
Good question! We usually start with a free call wherein we get a sense of your needs and give you some suggestions on some steps you can take now to achieve your goals. We will also let you know what we can do to help, if you need any help at all.

After the first call, if you'd like to work a bit more with us, we'll send you our consultant agreement so you know how we operate, and a non-disclosure so you can be assured that we won't be sharing any of your information with anyone else. That agreement basically gives full disclosure about our fees and that we will only do the work you ask us to, and bill for what you've approved.

Once we have those elements in place, we can help you wherever you're at buying or selling a medical practice!
It's true, we're not for everybody, and everybody is not for us. We are a boutique firm. We never work with more buyers and sellers than we can count on two hands (and occasionally two feet). We have this policy so that we can focus on doing our absolute best and overdelivering for our clients. So if we said no to you, it may simply be that we are already working on our maximum number of transactions.

Another reason we may say no is if we feel our background and expertise doesn't meet with the kind of practice or situation you are dealing with. We have helped people buy and sell many different types of practices, and every sale is unique. Each has its ups and downs, its challenges and rewards. We love what we do and feel happiest when we best serve our clients. If we don't feel we are the best people for the job, we'd prefer to send you to someone else who is.
Here's how it works. We provide a bunch of free info on how to buy or sell a medical practice. If you'd like to do it all yourself or just need a few tips here and there, then check out the free info here on this site.

If you'd like to have us help you figure out how this info relates to your specific situation, reach out to us via one of the contact methods on this page. Your first call is free, and we charge either a flat fee or a fair hourly rate thereafter depending on what you need, and only for work you pre-approve. We can do anything from helping you evaluate where to start in the process, to helping find a buyer or seller; from drafting contracts, to helping you transition into or out of a practice. We can do small parts of the work for you, or all of it. It's up to you. Reach out to us via one of the contact options below and we'd be happy to get on a free call with you (or just email if you prefer) to help you reach your goals.

And while we want you to get what you want, because we're not brokers and are paid by the project, we have no vested interest in pushing you to buy or sell so that we get paid. We just want to lighten your load and give you the information and tools you need to succeed. See more about how we differ from a broker and what makes us unique above.
Being a participant in a buying or selling transaction necessitates the utmost of discretion for the sake of patients, employees, associates, and the smooth transition of the practice. We're well aware of these concerns, which is why we take care to be sure your information is safe and sound. Some of our methods include:
Having both of us sign a non-disclosure agreement (NDA) before we even get going.
Having you sign a Consultant Agreement that makes totally transparent our fees and the way we work.
When involved with real or potential buyers, creating and having signed strong Mutual Non-disclosures with separate signature pages to protect both parties before any information is revealed.
Our sales contracts also include strong provisions for reparations in case one party violates any part of the agreement.
Use of encrypted websites (including this one) as well as strong password-protected, cloud-based servers to protect your information.
If you have further questions about how we go about keeping your information secure, please reach out via one of the contact options below.
Guest Posts: Unless you are an expert in the area of buying, selling, and/or valuating a medical practice, please do not both sending us your ideas for a guest post. We won't pay attention to it.

Sharing, Linking To, and/or Republishing Posts: If you'd like to link to one of our posts, or paraphrase it, that's fine, so long as you provide a link to our original article, and proper attribution to ... us. If you decide to take one of our posts and republish it without proper attribution and a link back to us, expect a Cease and Desist letter followed shortly by legal action. The stuff on this site is our hard-won intellectual property, and we're quite serious about protecting it.

If you're in doubt about any of the info above, please contact us via one of the methods below and we'll get right back to you.
Ready?
Book A Free Call Now
---
Click here now to schedule a free appointment to speak with us, or if you have a simple question, fill in the form below.
---
Confidential Data Notice
: We take the handling of confidential data seriously and are committed to maintaining its security and privacy. This notice serves to inform you that any confidential information shared with us will be treated with the utmost care and in compliance with applicable privacy laws and regulations. We will only collect, use, and store confidential data for legitimate business purposes and will take appropriate measures to protect it from unauthorized access, disclosure, or alteration. By sharing confidential information with us, you consent to our handling of such data in accordance with our privacy policy. If you have any questions or concerns regarding the confidentiality of your data, please check out our privacy policy at https://www.sellingapractice.com/privacy-policy/ or feel free to ask us directly.
---
---